Image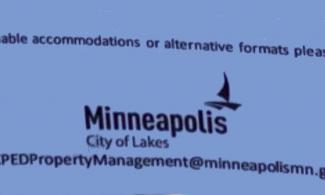 Public Pressure Campaign, Week of 3/15
City of Minneapolis, Elected Officials
Sample call script: I am contacting you today to support the demands of the Near North Camp and call on you to intervene and stop the destruction. The Near North Camp wants permanent homes that they can move to together. Stop CPED from threatening them with removal from city land. Stop the MPD and any other city agency or contracted company from displacing people.
Mayor's Office
Jacob Frey, Mayor of Minneapolis
jacob.frey@minneapolismn.gov
@MayorFrey @Jacob_Frey
612-968-4443
Peter Ebnet, Senior Policy Advisor
Peter.Ebnet@minneapolismn.gov
612-673-2156
Gia Vitali, Chief of Staff
Gia.Vitali@minneapolismn.gov
612-673-3665
City Council
Jeremiah Ellison, Ward 5 City Council member
Jeremiah.Ellison@minneapolismn.gov
@MplsWard5 @Jeremiah4North
612-673-2205
Dani Hans, Policy Aide
Dani.Hans@minneapolismn.gov
612-673-3198
Look up your City Council member: https://www.minneapolismn.gov/government/city-council/
Minneapolis Office of Community Planning & Economic Development (CPED)
Sample call script: I am calling on you to cancel the closure threatened for this Thursday and stand down from any efforts to displace the Near North Camp. I support the demands of camp residents:
No forced removal or destruction.
All decisions about Near North camp happen with residents' consent.
No use of police or other public resources to displace people ever.
Land to move to together, on which to establish permanent homes, before leaving this camp.
Andrea Brennan, Housing Policy & Development Director and Interim Director of CPED
andrea.brennan@minneapolismn.gov
612-673-5128
Erik Hansen, Economic Policy & Development Director
@erik3815
erik.hansen@minneapolismn.gov
612-673-5159
Katie Topinka, Housing Policy Coordinator
katie.topinka@minneapolismn.gov
612-364-4657
And the e-mail address printed on the flyer threatening destruction of the camp and all resident property on March 18, with the ironic message to please contact for "reasonable accommodations" (referring to ways of receiving th message, to which you can give your own creative answer): CPEDPropertyManagement@minneapolismn.gov