Image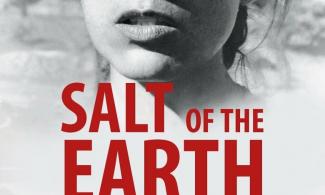 Body paragraph
WORKPLACE ORGANIZING
The Labor Movement and Environmentalism- A panel discussion from the 2018 series on labor and social movements at the East Side Freedom Library
The Labor Movement and Black Lives Matter- A panel discussion from the 2018 series on labor and social movements at the East Side Freedom Library
The Labor Movement and Immigrant Rights-A panel discussion from the 2018 series on labor and social movements at the East Side Freedom Library
What the 1934 Strike Can Suggest About Meeting the Challenges Faced Today- A panel discussion of historians and radical labor leaders, hosted by the East Side Freedom Library, about the most dramatic confrontation between labor and capital in Twin Cities history and the lessons it provides for today's struggles.
The Willmar 8- A documentary on the strike by 8 women bank workers in rural Minnesota that was a watershed moment for working-class feminism in the Midwest.
Beaten Down, Worked Up- Author Steve Greenhouse and local labor officials discuss his book on the state of the American labor movement at an East Side Freedom Library panel in 2020.
The Crisis in the Postal Service- a 2020 panel discussion of Postal Union organizers at the East Side Freedom Library, discussing the attacks on the USPS and worker efforts to save it.
Workers on Arrival: Black Labor in the Making of America- a panel discussion with author Joe Trotter at the East Side Freedom Library, on the role of black labor in American history
 
WORKER CONTROL
The Take- "In the wake of Argentina's dramatic economic collapse in 2001, Latin America's most prosperous middle class finds itself in a ghost town of abandoned factories and mass unemployment. The Forja auto plant lies dormant until its former employees take action. They're part of a daring new movement of workers who are occupying bankrupt businesses and creating jobs in the ruins of the failed system."
HOUSING JUSTICE
This is Parkdale- "In the summer of 2017, in the Toronto neighbourhood of Parkdale, over 300 tenants living across 12 apartment buildings went on rent strike to protest a wave of rent increases that would have displaced members of their community. Through months of organizing and a series of escalating actions, working-class people took on the biggest corporate landlord in their neighbourhood... and won. In an age where gentrification is rapidly transforming the nature and demographics of working-class neighbourhoods in cities across the world, pushing out poorer tenants, people on fixed incomes, immigrant communities and other long-term residents, the story of the Parkdale rent strike offers an important and practical lesson on how we can organize with our neighbours to fight back. "
Give Me Shelter! - "The crises of 2020 have left millions unable to pay rent. In a society where almost all rental housing is in private hands, tenants are demanding a shift in power. New approaches to stop evictions, control rents and create cooperative ownership opportunities are surfacing in Minnesota and across the country. Once unthinkable proposals are now on the public agenda." An online panel discussion from the East Side Freedom Library in 2020.


ANARCHY; BUILDING A FREE WORLD
Power: An Anarchist Theory of Power, takes a look at how anarchists conceive of power and authority, power structures, and what sort of power structures and decision making models best protect our freedom as workers, individually and collectively.

Constructing the Revolution is one proposed set of ideas on how to organize an anarchist movement capable of building a free world and combating systems of hierarchy and exploitation.

After the Revolution is one proposed set of ideas on how an anarchist society could be practically organized after a revolution.

The State is Counter-Revolutionary, Parts One, Two, Three, and Four present a look at the attempts to build worker control and socialism through the state throughout the 20th century, the failure of these projects and the restoration of capitalism, and the anarchist alternative to state socialism.

 
FILMS WITH REBEL WORKING CLASS THEMES
Salt of the Earth- A powerful story of striking Chicano miners and the struggle of women in their community for power both within their community, and against the mining company. This film explored intersections of working class struggle, race, and gender long before intersectionality became recognized in academic circles.